Anubias Barteri Var. Nana 'Snow White' - In-vitro
Anubias Barteri Var. Nana 'Snow White' - In-vitro
Anubias Barteri Var. Nana 'Snow White' is a very recent, new plant that is now available in the specialised trade. 
We put it to the test and placed some in our shrimp tank. This plant is supplied as an 'in-vitro' plant, in a little pot with gel.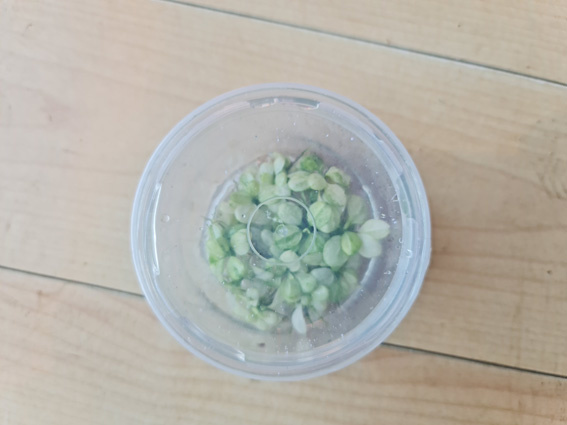 You need to rinse off the gel thoroughly under the tap. The pot contains about 10 cuttings. It is best not to plant this plant in the ground (epiphyte), but to attach it to wood or stone with a wire fastening or glue. You can also combine this plant nicely with the common, green variant, 'Anubias Barteri Var. Nana', which will make it look as if there are white flowers between the plants.
We attached our plant to wood with glue.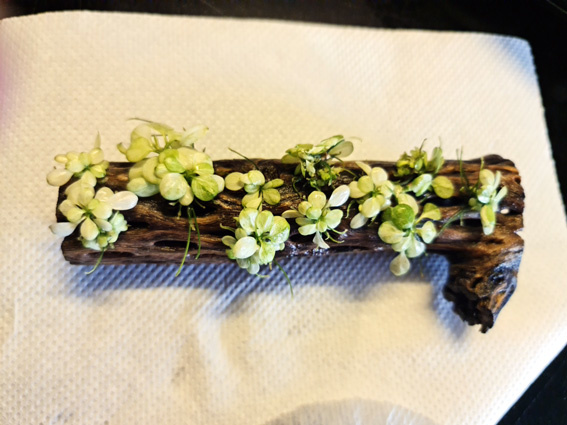 You need to let the glue dry without the plant drying out. This plant is also suitable for nano aquariums. It's not big and it's a slow grower.
Because the leaves don't contain much pigment, the plant does need extra nutrients and reasonable light to thrive. CO2 is not mandatory but helps promote new leaf growth.
In a shrimp tank, the shrimps contrast nicely with the white leaves.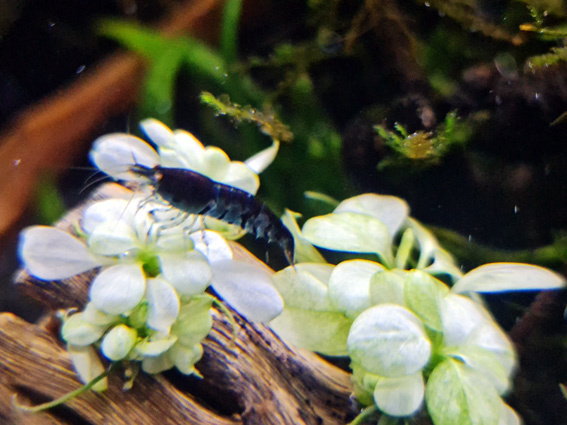 Enjoy this plant! It's perfect for anyone looking for something different.